$25 Million Program Marks the Beginning of Broader Effort to Drive Scientific Leadership and Interdisciplinary Research
Eric and Wendy Schmidt today announced the launch of the Schmidt Science Fellows program, a post-doctoral fellowship aimed at providing the next generation of leaders and innovators with the tools and opportunities to drive world-changing advances across the sciences and society. Through an initial commitment of at least $25 million for the first three years, this innovative postdoctoral fellowship is the beginning of a broader $100 million effort to promote scientific leadership and interdisciplinary research over the next decade and beyond.
In partnership with the Rhodes Trust, home of the prestigious Rhodes Scholarships, the program will welcome its first class of 10 to 15 Fellows in the natural sciences, engineering, mathematics, and computer science in 2018. The selected scholars will receive a stipend of $100,000 for the program, which will include advanced-level research at a leading laboratory in a scientific discipline different from their core area of study in order to spur interdisciplinary thinking. Through this experience in a new environment immediately following the completion of their PhD studies, Fellows will be exposed to new science and technology, novel ways of thinking, and a broader network of colleagues who can help guide their success as leaders.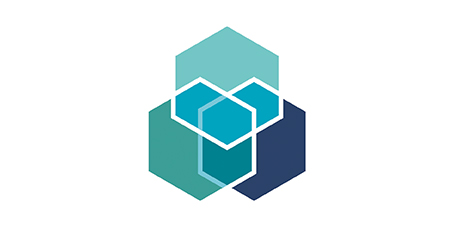 The program will also feature five weeks of high-level courses and group programs that will explore a diverse range of scientific advances, conversations with some of the world's preeminent scientific and societal leaders, and immersive leadership experiences that will help Fellows build support for their future work. During these five weeks, Fellows will be hosted by a number of the world's leading universities which are partnering with the Schmidt Science Fellows program.
"This is an unprecedented era of scientific progress, when artificial intelligence, robotics, nanotechnology and other breakthroughs can dramatically advance fields as disparate as civil engineering, biochemistry and computer science," said Eric Schmidt. "To address society's most pressing issues, our best scientists and technologists in all disciplines will need to work effectively with non-profits, government, and business. This program will help our Fellows develop skills that accelerate the pace of research and discovery in their future work, and will encourage them to serve as the next generation of scientific leaders."
"At a time when government budgets for vital scientific research continue to be cut, philanthropy plays a critical role," said Wendy Schmidt, President of The Schmidt Family Foundation and Co-founder of the Schmidt Ocean Institute. "At SOI, we have seen how scientists openly sharing cross disciplinary research can advance our understanding of ocean systems. Now, we see the potential for the Schmidt Science Fellows to develop a similarly robust community, developing their work in a broader context of investigation that will enable them to tackle some of our world's most challenging problems in new ways."
"The Rhodes Trust works to develop leaders who can collaborate across academic disciplines and national boundaries. The Schmidt Science Fellows will accelerate this important task," said Charles Conn, CEO of the Rhodes Trust and Warden of Rhodes House. "For the past year we have been working together to develop the Fellows program, which will further our aspiration to identify and support innovative, energetic and ethical leaders."
"Leadership for the next era of breakthroughs in research will require a new generation of scientist able to understand the culture, language, problems, and approaches of more than just one narrow discipline," observed Marsha McNutt, President of the National Academy of Sciences. "For that reason, I will be very excited to watch the careers of the Schmidt Science Fellows, who are afforded the opportunity early on to assimilate an unusual depth in understanding in a second field."
In addition to the universities that will host Fellows over the course of the program, numerous other leading research universities around the world will also participate by nominating candidates for the fellowship and helping to place Fellows in cutting-edge research laboratories.
Applications for the program are due by December 31, 2017. The first class of Fellows will be announced in the spring of 2018, and will begin the program in the summer. The program will grow in successive years, ultimately admitting 35 to 50 Fellows annually.