The inaugural class of Schmidt Science Fellows convened for the second Global Meeting of their Fellowship year in Cambridge, Massachusetts last month. The meeting, hosted by Harvard University, MIT, and the Broad Institute, built on the Fellowship's first-ever meeting, in Oxford, UK, held last summer.
The Cambridge Global Meeting presented a unique opportunity for the Fellows to meet with and learn from experts in science communication, policy engagement, interdisciplinary science leadership, and institutional strategy development.
Fellows were able to engage with some of the world-leading scientists who call the labs and facilities of Cambridge home. Highlights included a discussion with David Liu and Feng Zhang on the development and potential of CRISPR, a conversation with Eric Lander on leadership, and visits to MIT.nano and the Broad Institute's sequencing center. Fellows also engaged in a full-day workshop with the Alan Alda Center for Communicating Science.
Schmidt Science Fellow, Dr Jina Ko, commented: "Each of our Global Meetings so far have proved to be amazing opportunities, exposing us to new people, different fields, and a broader community. Our week in Cambridge helped me to walk outside the small box of my daily life and think more deeply and broadly about what I want to do, what I need to do, and what I can do as a scientist."
View the video above, read our Fellows' blogs and explore the photo gallery below for more insights into the Global Meeting and the experiences of the Schmidt Science Fellows.
Schmidt Science Fellows attend four convenings as a cohort during their fellowship year. This Global Meeting Series is held around the world to enable our Fellows to engage with new concepts, to visit leading science facilities, and to have a dialogue with internationally-renowned thought-leaders from science, business, policy, and society.
The 2018 Schmidt Science Fellows will be gathering again in February 2019, in Northern California, for their next Global Meeting.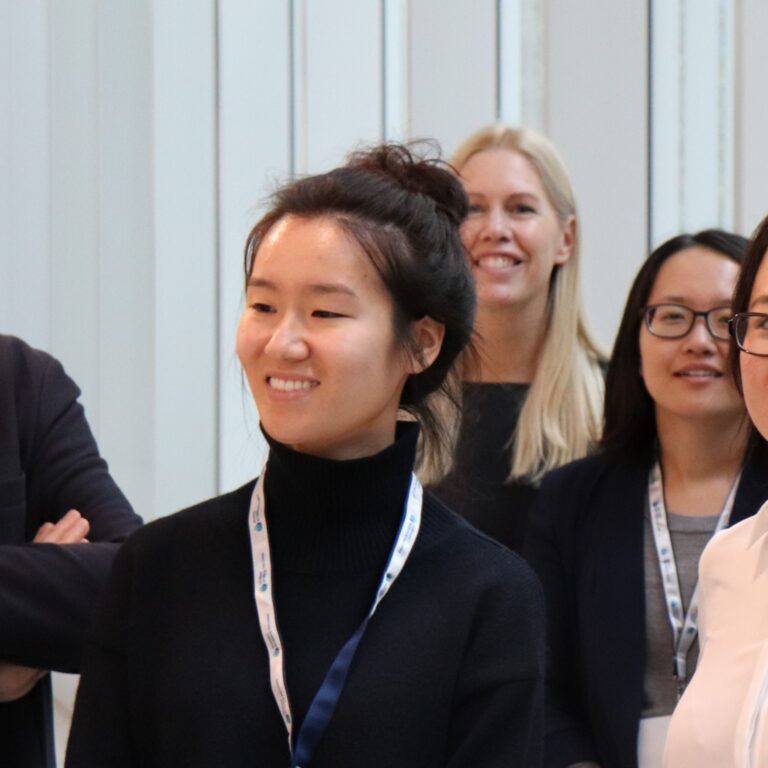 Dr Jina Ko: Walking outside the box
Each of our Global Meetings so far have proved to be an amazing getaway, helping me briefly forget about my daily life in lab and expose myself to new people, different fields, and a broader community. Read more
Dr Wes Fuhrman: Cambridge in a nutshell
On day one, we shared knowing smiles – an unspoken feeling that this audacious thing we're a part of is working. We were ready and eager to take in whatever Harvard, MIT, and the Broad Institute could throw at us. Read more