Explore the science, motivations, and personal journeys of our Schmidt Science Fellows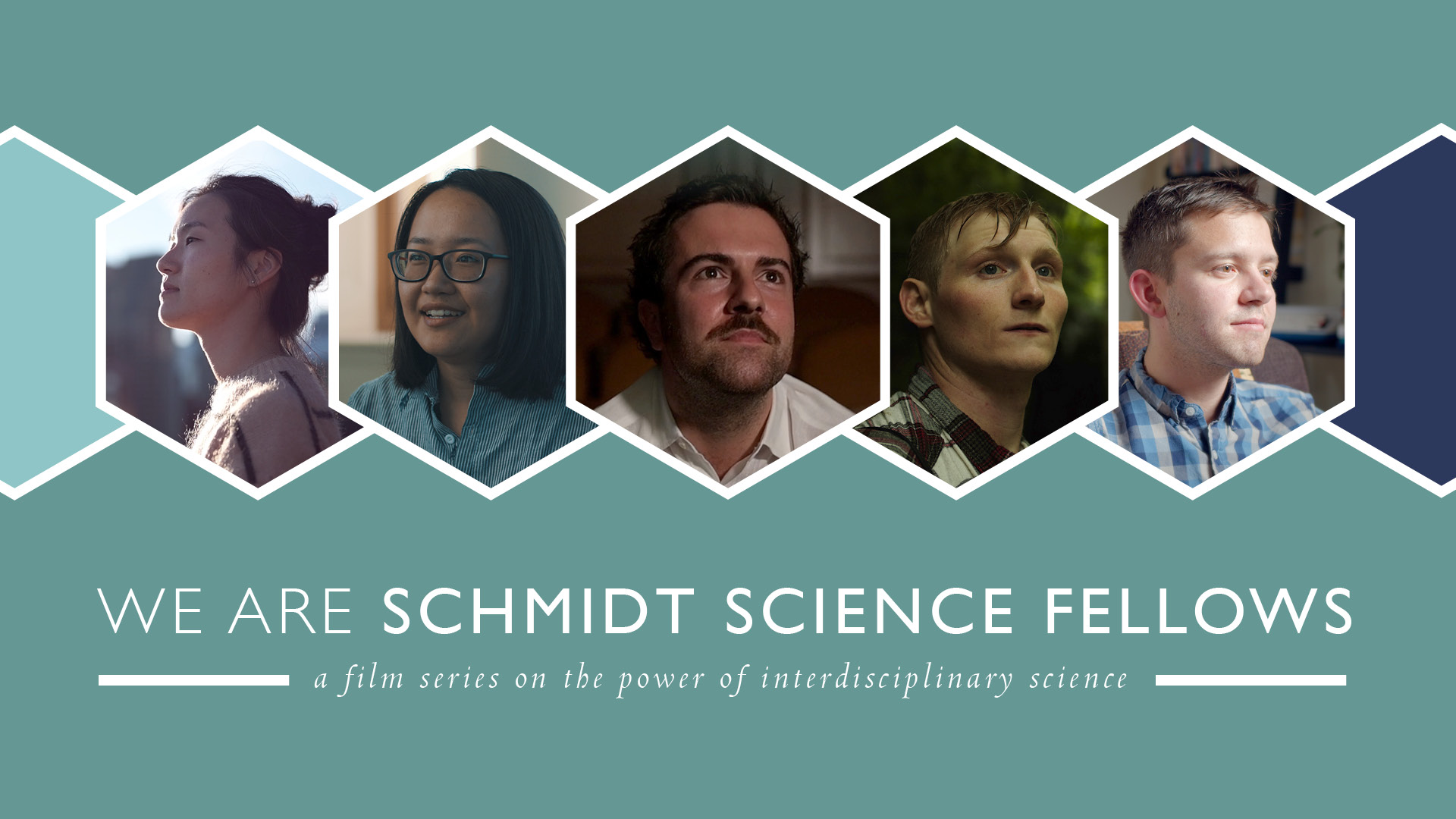 Schmidt Science Fellows are future interdisciplinary science leaders – but each of them is also so much more. They are world-changers, risk takers, and team players, passionate about their work. They are husbands, wives, partners, parents, children, friends, and collaborators. They have crossed continents and oceans in pursuit of their scientific ambitions, each driven by their own motivations and their own ambitions to make a positive impact on the world. 
Together, We Are Schmidt Science Fellows. With these films and feature articles we are highlighting the science and lives of five 2018 Fellows – but their themes resonate across all our Fellows. We invite you to find out more. 
Dr Megan Wheeler, Schmidt Science Fellows Executive Director, commented: "We believe our Fellows are exceptional individuals, both as scientists and people. Through the We Are Schmidt Science Fellows collection of films we invite you to explore their stories, share their journeys, and learn more about their plans to make an impact on society by tackling some of the world's most pressing problems."
A Flash of Discovery – How medical imaging techniques can be used to study the universe
Dr Jielai Zhang, 2018 Schmidt Science Fellow, has all the traits of a born scientific risk-taker.
Interpreting Memories – A biologist's pursuit of diagnostic tools to unlock the immune system
For Dr Karl Barber, a philosophical and long-term perspective on what really constitutes failure is helping him take higher-impact risks with his science.
A Needle in a Haystack – Developing technologies for early detection of cancer
Dr Jina Ko, a 2018 Schmidt Science Fellow, trained as a bioengineer but then shifted disciplines to work in chemistry and molecular biology.
Down to the Core – new DNA technologies to preserve nature and prevent extinction
Dr Hal Holmes is working on a big, existential problem: "We are in a mass extinction right now…"
Organizing Chaos – Using maths to identify coherency in chaotic systems
2018 Schmidt Science Fellow, Dr Mattia Serra, is an international scientist personified.