We are pleased to publish our second Annual Report, covering the period August 2019 to July 2020 and sharing stories of the development of the Fellowship and the achievements of our Fellows. Highlights from this edition include:
Our Fellowship community's broad, interdisciplinary role in the scientific world's response to COVID-19 during 2020.
The Program's transition to virtual delivery to select our latest cohort of Fellows, for Fellowship onboarding, and Global Meetings.
The development of our Senior Fellows (alumni) community, including the first alumni programming and an example of real-world impact arising from the Program providing platforms for our Fellows to collaborate.
Two of our 2018 Fellows launching start-ups and raising a combined total of $8.3m in seed-round funding.
Our work to develop partnerships to advance interdisciplinary science, enhance the ability of our Fellows to make a difference, and accelerate change beyond the Fellowship.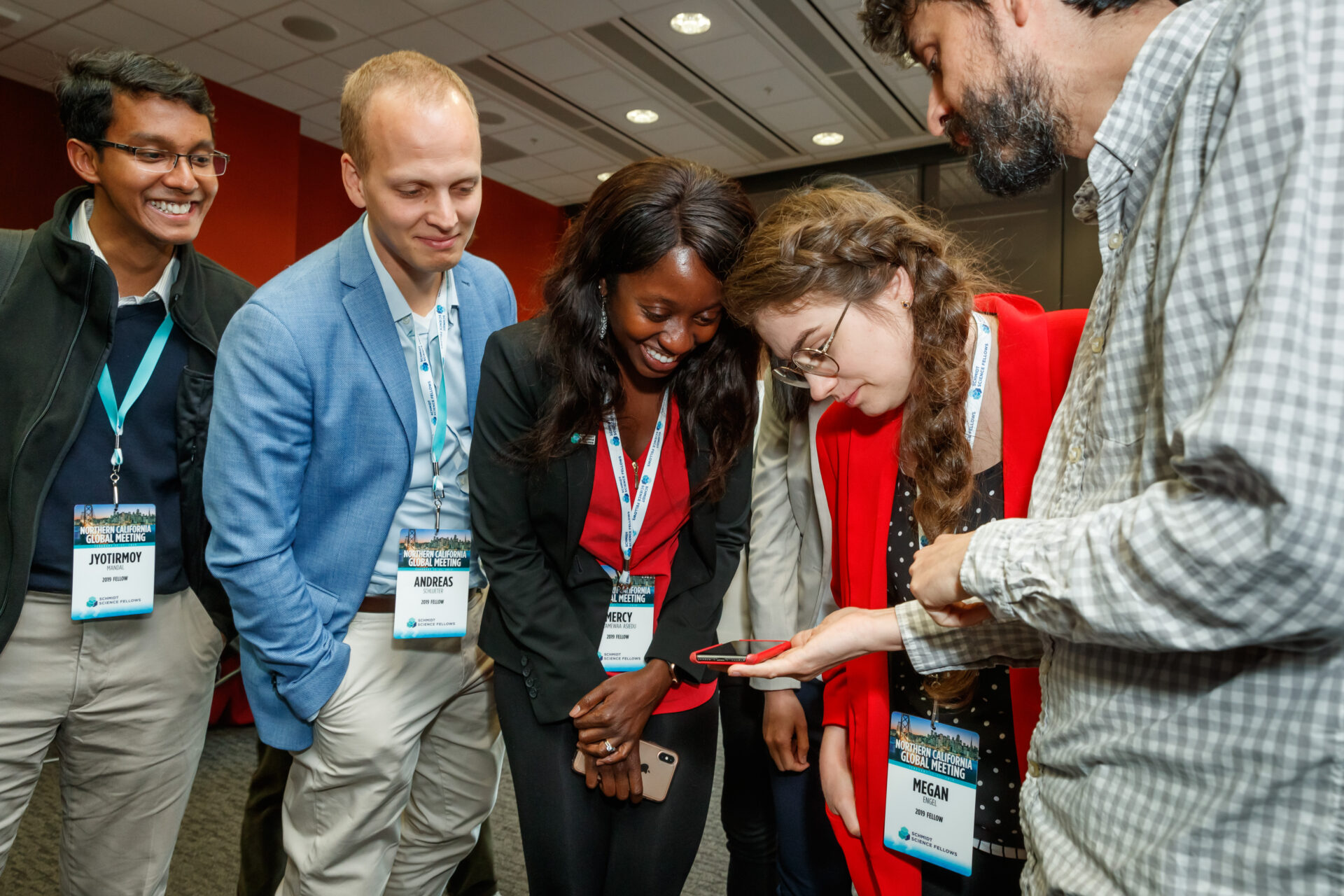 Our community now numbers over 50 for the first time. Across all three cohorts, Fellows have worked with 52 Principal Investigators at 36 host institutions, with 13 of these institutions hosting Fellows for the first time in 2020.
Dr. Megan Kenna, Executive Director, Schmidt Science Fellows, said: "The global pandemic and our Fellows' response to it has highlighted the importance of interdisciplinary science and the value of our mission. Our latest Annual Report demonstrates how our Fellows have risen to the challenge presented to science by not just COVID-19 but a breadth of global problems. Each has required great resilience, perseverance, and leadership and I am proud our Fellowship supports them, and we can share their stories."
The Annual Report also includes case studies from the perspective of three Fellows from 2019 and 2018 cohorts. The Fellows describe the impact of their Fellowship Year on their science and the importance of interdisciplinarity. Read more in the case studies below:
Dr. Ahmad Omar, 2019 Fellow, completed his PhD at the California Institute of Technology (Caltech). During his Fellowship Year, he pivoted from soft matter engineering to explore the fields of nonequilibrium statistical physics and stochastic thermodynamics. Read more in his case study here.
After completing her undergraduate and master's degree in Mathematics and Computer Science at the University of Belgrade, Serbia, and a PhD at EPFL in Switzerland, Dr. Mina Konaković Luković, 2019 Fellow, applied machine learning to digital fabrication challenges in her Fellowship Year. Read her case study here.
A member of the inaugural cohort of Schmidt Science Fellows, Dr. Xiwen Gong has worked on developing wearable LEDs at Stanford University. Read more about how the Fellowship supported her science and how she continues her work by developing her own course of research here.